SUPERIOR

CUSTOMER SERVICE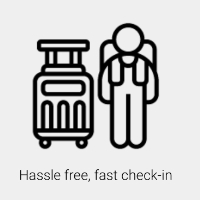 SAX Car Rental in St. Maarten offers top quality car rental services. Why do customers rent cars from Sax Car Rental in Saint Maarten / Saint Martin?
Our SXM car rental location is

close to

the Princess Juliana

Airport.

We have

no waiting lines

at our SXM Car Rental office.
We are known for our premier car rental

customer service,

that contributes to a happy vacation experience in St. Maarten
We provide car rental customer

assistance 24 hours

in Saint Maarten!
We have the

lowest car rental rates

in the French Caribbean
We have prompt car rental

pick up and drop off

services
We offer

cash rentals

and cash deposit. Rent a car in SXM should be easy and affordable. We make that happen.
We have a

zero deductible

package when you rent a car with us in Sint Maarten
Our

monthly car hire package

is the most affordable on the island.
We are very committed to customer satisfaction and ensure every customer becomes a return car rental customer on this Caribbean Island.
Sax Car Rental started small and have grown into a fully fledged premier car rental agency in Sint Maarten and St. Martin.
Sax Car Rental offers a wide range of car rental options for those visiting Sint Maarten or St. Martin. Sax Car Rental is flexible and offer car rental services on a daily, weekly or monthly basis. We work around your schedule with our affordable prices whether you're coming via plane, boat or cruise ship?
MORE ABOUT

SAX CAR RENTAL IN ST. MAARTEN

SAX Car Rental is a small, locally owned cmpany in Sint Maarten and operated by Mr Anil Puran. At Sax Car Rental we provide customer satisfaction at its best. Our customers enjoy hassle fre service and free shuttle. We offer a range of cars from economy to full size, also SUV and Vans. Prices are slashed to suit our customers pocket. We promote smoke free cars and ensure every customer has a clean car. We offer daily, weekly and monthly rentals.
ARRIVING BY PLANE, BOAT,
EVEN CRUISE SHIP
At Airport
Our free airport pick-up and shuttle service are very simple. When visiting SXM (Sint Maarten / Saint Martin) via plane, all you need to do is provide us with your flight information when you make a booking and we will be at the airport to pick you up. As you exit the arrival hall just look for the Sax Car Rental representative holding the sign.
Cruise Ship Passengers
You may want to rent from us when coming on your cruise to SXM. No problem, we do delivery to the cruise ship terminal. As you exit the cruise terminal please walk towards our Sax Car Rental representative with the sign.
For our neighboring Caribbean islands we book reservations via telephone, text message or email. We arrange packages for Saba, St. Estatius, Anguilla neighbours. Even if it's for shopping, vacation or medical reasons.
Payment
Our Payment form is as simple as it gets. We accept Visa, Mastercard, Discover, Amex, debit cards, Maestro. We also accept cash payments. Our cash payment policy is straight forward. Rent now, pay now. At the beginning of every rental you are required to pay a deposit of $250, which is 100% refundable on return of the rental vehicle.
Policy
If the rental vehicle remains the same, please ensure that on return of vehicle tat the fuel level is the same as it was when you received it. Our fuel charge is above the pump price and client will be charged accordingly if vehicle returned contains less fuel.
As a local company we strive to provide out customers everything they need i.e. baby chairs, boosters, coolers, cell phone rentals etc. Renting from Sax Car Rental is very convenient, since we have no waiting lines and provide luggage assistance for large groups.
We strive to exceed customers expectation with 100% customer satisfaction!