SUPERIOR

CUSTOMER SERVICE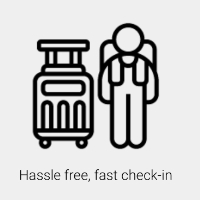 SAX Car Rental in Saint Maarten offers top quality car rental services. Why do customers rent cars from Sax Car Rental in St. Maarten / Saint Martin?
We are

close to

the Princess Juliana

Airport.

We have

no waiting lines.

We provide customer

friendly service

We provide customer

assistance 24 hours

!
We have the

lowest rates

We have prompt

pick up and drop off

services
We offer

cash rentals

and cash deposit
We have a

zero deductible

package
Our

monthly package

is the best
We are very committed to customer satisfaction and ensure every customer becomes a return car rental customer on this Caribbean Island.
Sax Car Rental started small and have grown into a fully fledged premier car rental agency in Sint Maarten and St. Martin. Sax Car Rental offers a wide range of car rental options for those visiting Sint Maarten or St. Martin. Sax Car Rental is flexible and offer car rental services on a daily, weekly or monthly basis. We work around your schedule with our affordable prices whether you're coming via plane, boat or cruise ship?